Let me first start off with thanking you all for stopping by my new created blog. It's not much yet but it is slowly getting there. Step by step it is going to be growing into a magnificent dog blog.  Make sure to keep rolling back here to see what I add every day.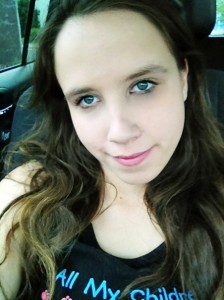 Anyways, lets get on with the introduction…
Hello everyone, my name is Anna and I have been a huge dog lover from the moment I could remember. Probably, from the moment I was born but I can't recall that far back. I can remember though I have never been scared of dogs. Big or small, I love them all! (a poet in training)
I don't remember when I started showing my passion for dogs (in the womb?) but I bet it was in the orphanage that I was in Russia.   I don't even remember the orphanage! Yeah, I was a homeless child in Russia until my wonderful mother adopted me when I was three. She brought me to the greatest country in the world, USA! I know once I came here I really showed how much I loved dogs. I mean I probably saw them ten times more here than Russia.
I remember the times when I was a child, I would act like a dog. I would crawl on my hands and knees and bark (woof woof). Maybe I was raised by a pack of wild dogs in Russia? I doubt it but I always enjoyed acting like a dog. But once I got older I involved into a human and started owning dogs instead of being one. Which I say is a much better purpose for me.
So far I had a total of four dogs in my life. Three are still with me and one is at the Rainbow Bridge. I will always have dogs part of my life. Honestly, I can't live without them. Some people think I am crazy how much I love them. They are like my children. They are family! Who can relate?
Anyhow, that's a short introduction about me but you will probably learn a lot more in my future writing. Keep hitting the refresh button to see what goodies I add here for you and your dogs!
-Anna