For all you Star Wars fans out there, I just came across this awesome Star Wars dog collar on Etsy. Your dog will have to deal with your obsession around his neck now. But at least its cute and stylish all at the same time.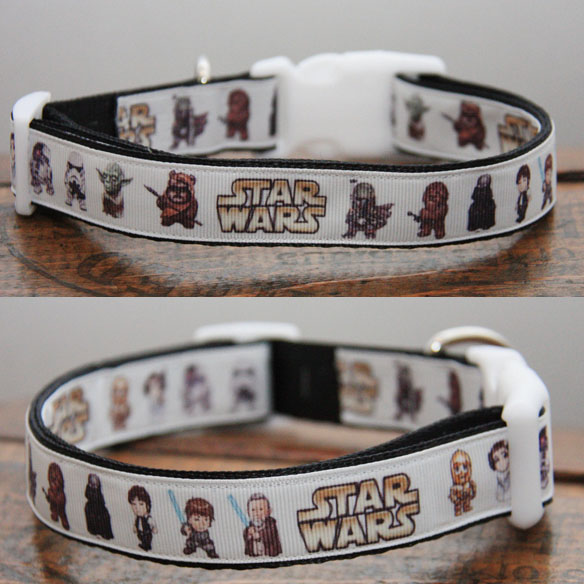 Its for sale on Etsy for $16.00 – just click here to check it out!
How many of you dressed up your dog as a Star Wars character for Halloween or event?