I went to Starbucks today because it is National Coffee Day. Since Oliver was in the car with me because we went shopping, I decided to get a special treat for him and the girls (who were probably pouting at home because they couldn't come along). So, I got a Puppuccino for them to share. Best thing is it's free!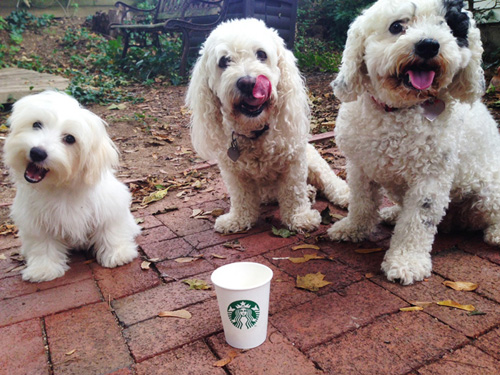 What is a Puppuccino? It is a small cup of whipped cream that Starbucks offers to dogs. If you go through the drive thru and they see you have a dog, they will usually offer your dog a Puppuccino. Some Starbucks aren't aware of this special puppy treat so you may have to inform them.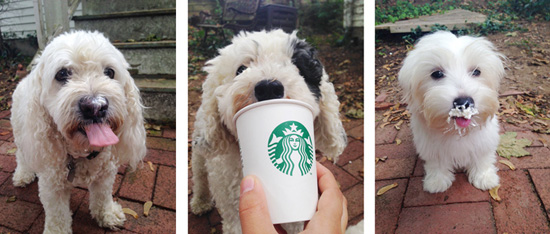 I definitely wouldn't do it all the time since it isn't very healthy, but they deserved a special treat. As you can see they all enjoyed it! What can I say, I love spoiling my pups!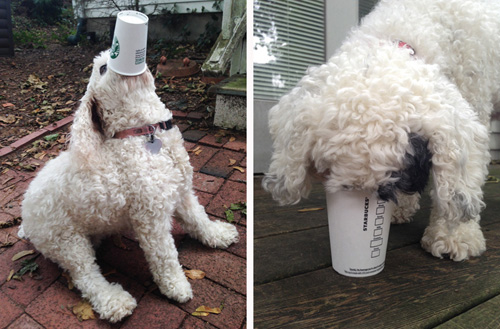 Happy National Coffee Day!