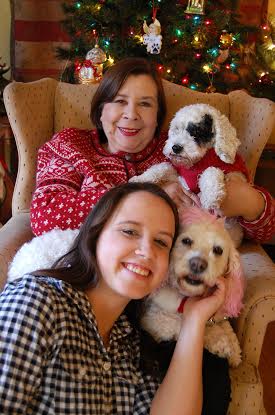 Christmas has come and gone so fast but it was a nice one. Lots of laughs, smiles and doggie kisses. It was bitter sweet because Lady was not here to celebrate it with us but I know she was here spiritually. Princess and Oliver remind me daily to keep smiling and enjoy life.
I love my dogs so much and because I spoil them just a little bit, I did get them gifts this Christmas. They received nice winter jackets about a week before Christmas. I decided to give them their jackets early because it was really cold here. Let me tell you, they look so fashionable! Today they got a Bobo dog toy, a squeaky bone and dog treats. They seem very pleased with their gifts. Especially the treats!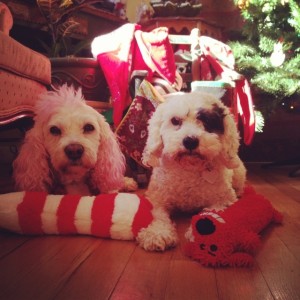 Well, I hope everyone enjoyed their Christmas. Hope you feel stuffed with food and celebrated the birth of Jesus. Don't forget to hug and kiss the ones you love because cherishing every moment is what counts.
What did you get your dogs this Christmas?