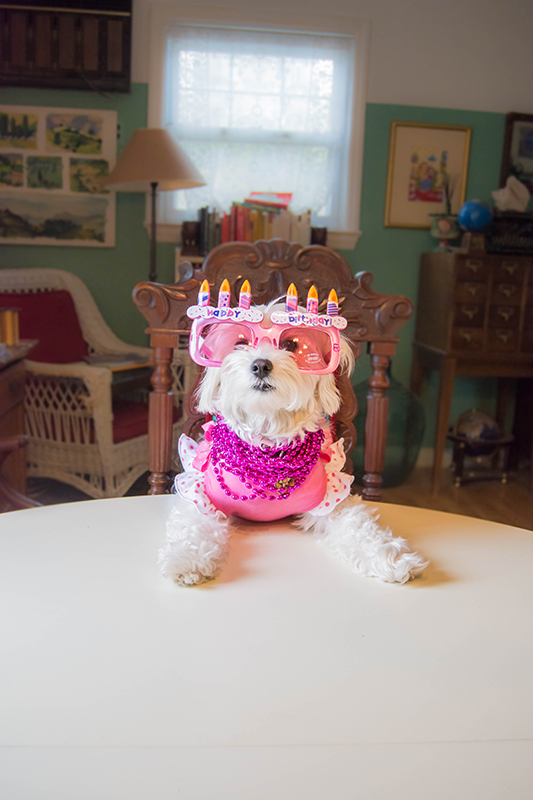 Happy 3rd birthday to my baby, Daisy.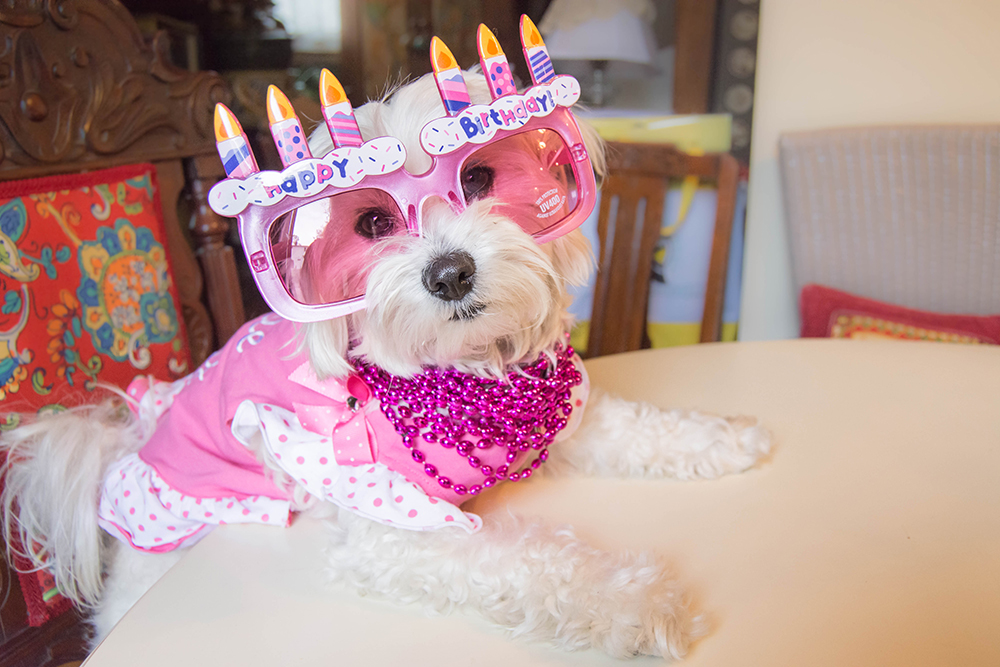 As you can see, she is all dressed up for her special day.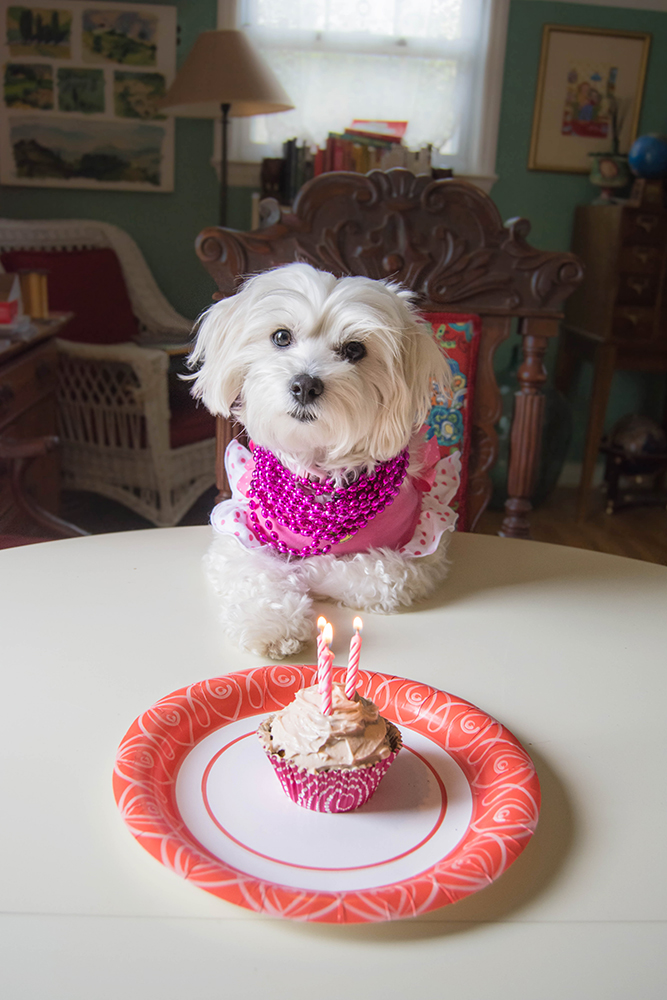 I made special pumpkin pupcakes for her party.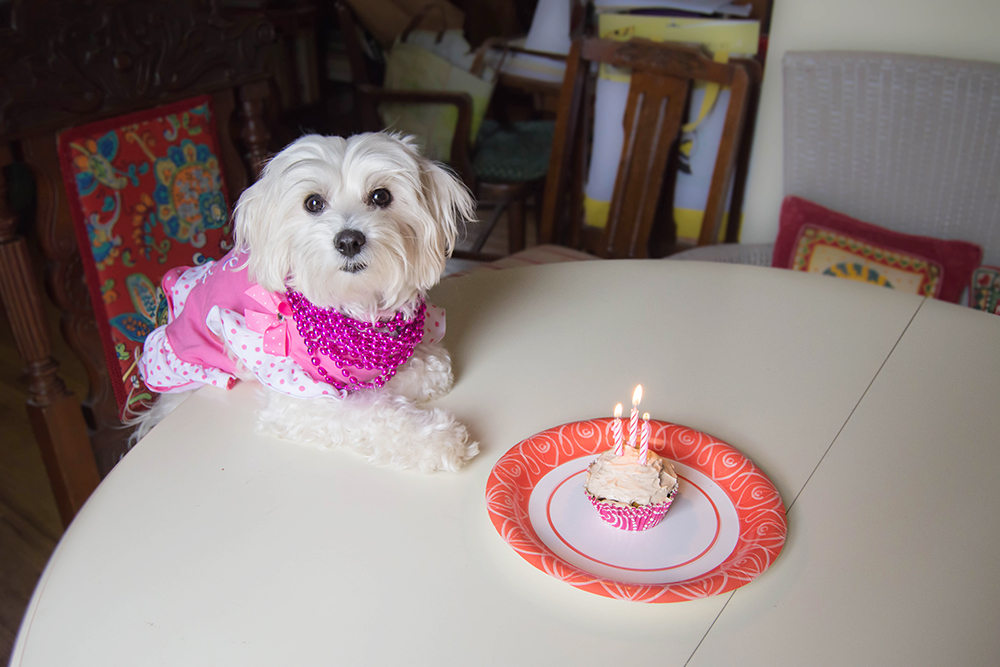 Can you tell her favorite color is pink?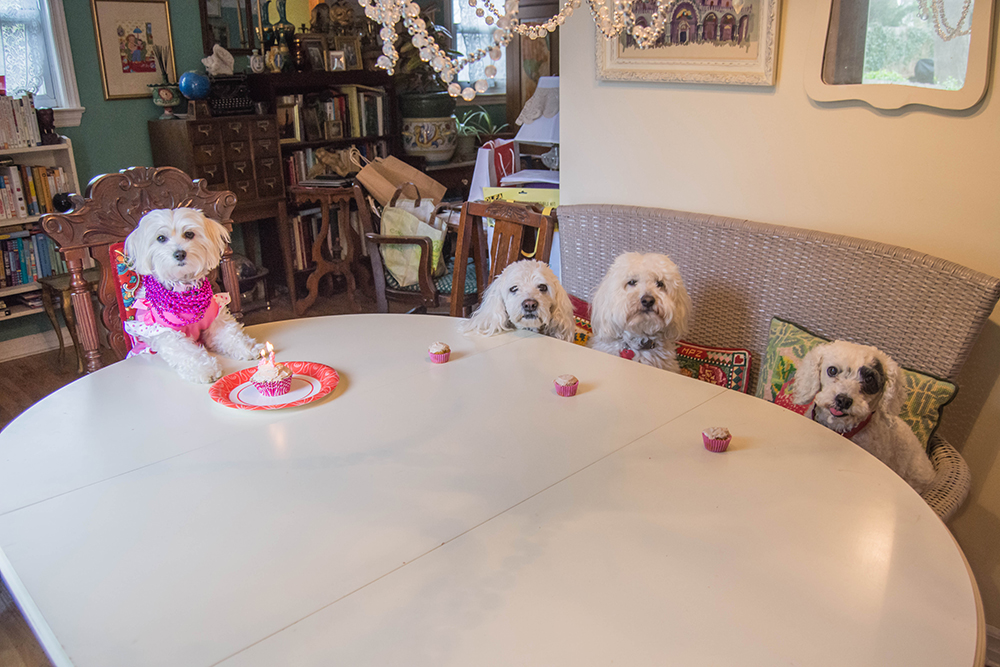 It's not a party without the whole pack!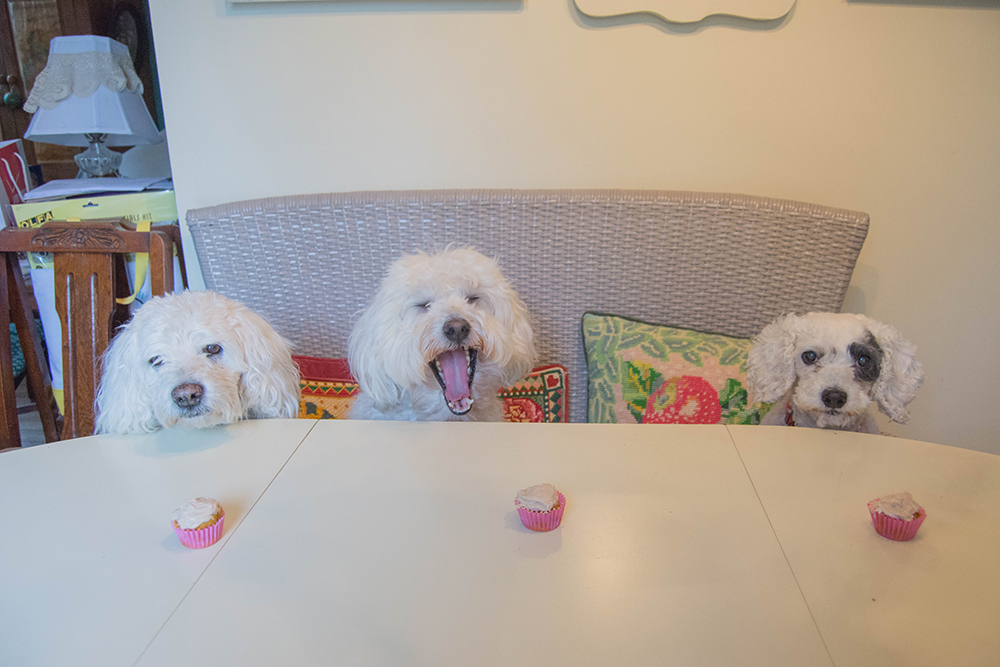 Bailey is overjoyed about the party and about getting his own pupcake to savor.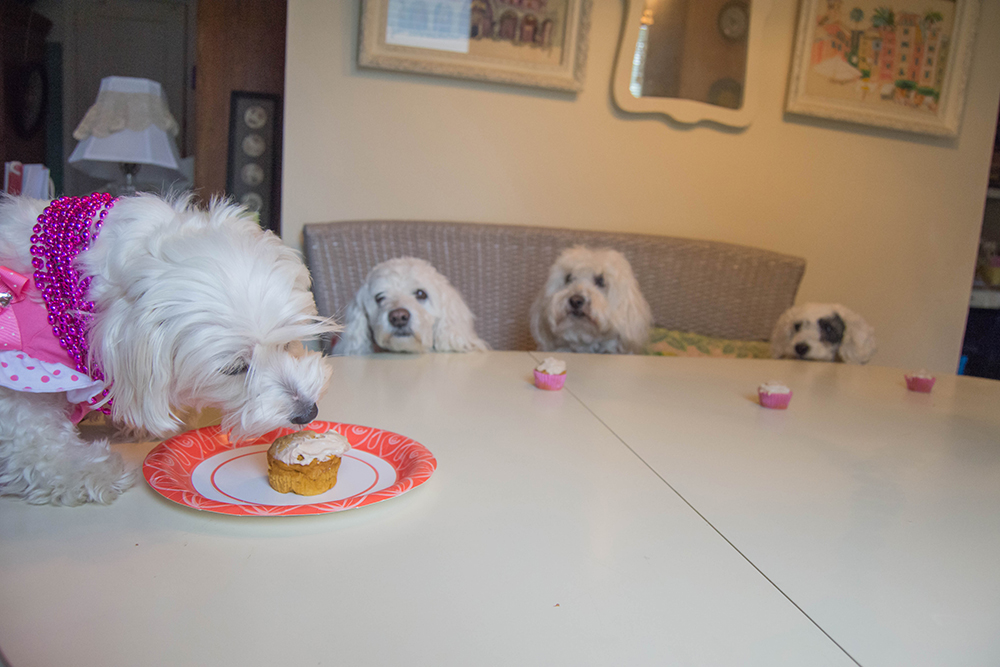 The birthday girl gets to eat first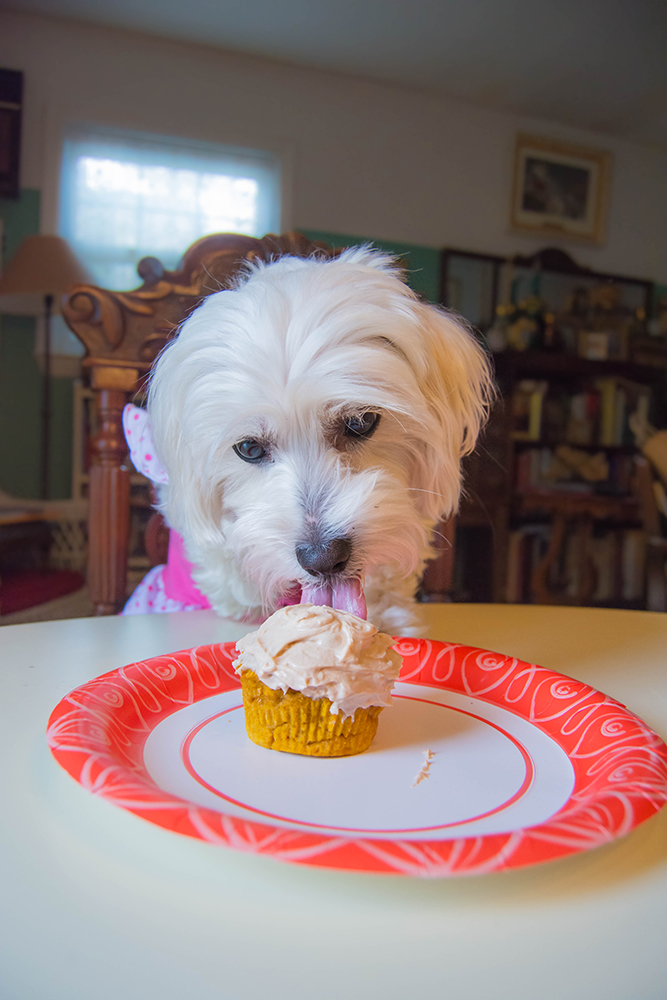 The birthday girl really enjoyed the yogurt and peanut butter frosting.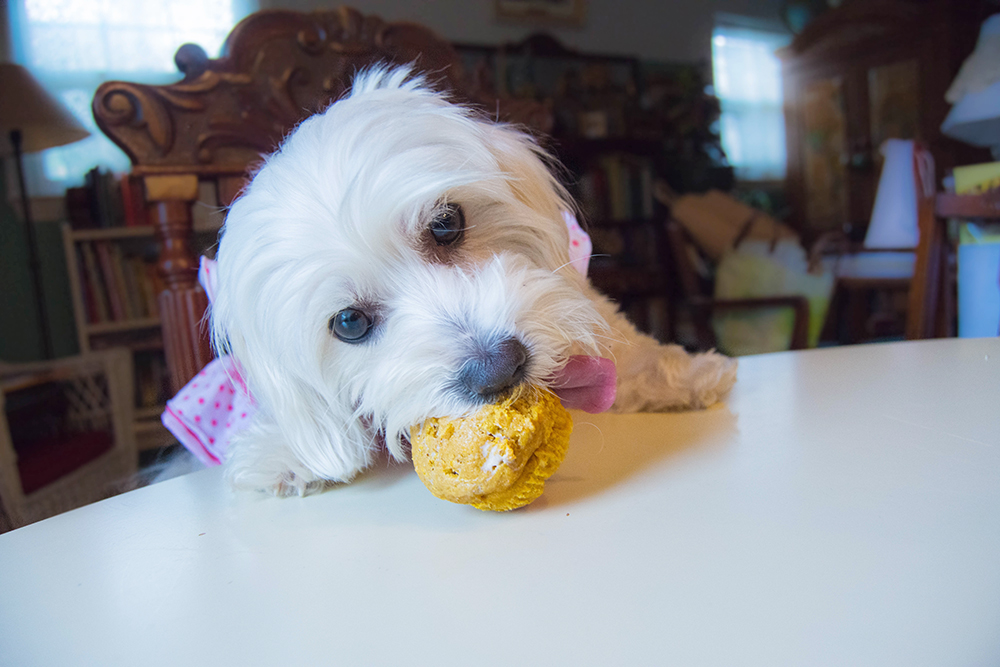 When the pupcake is so good, you want to lick and gobble at it all at the same time.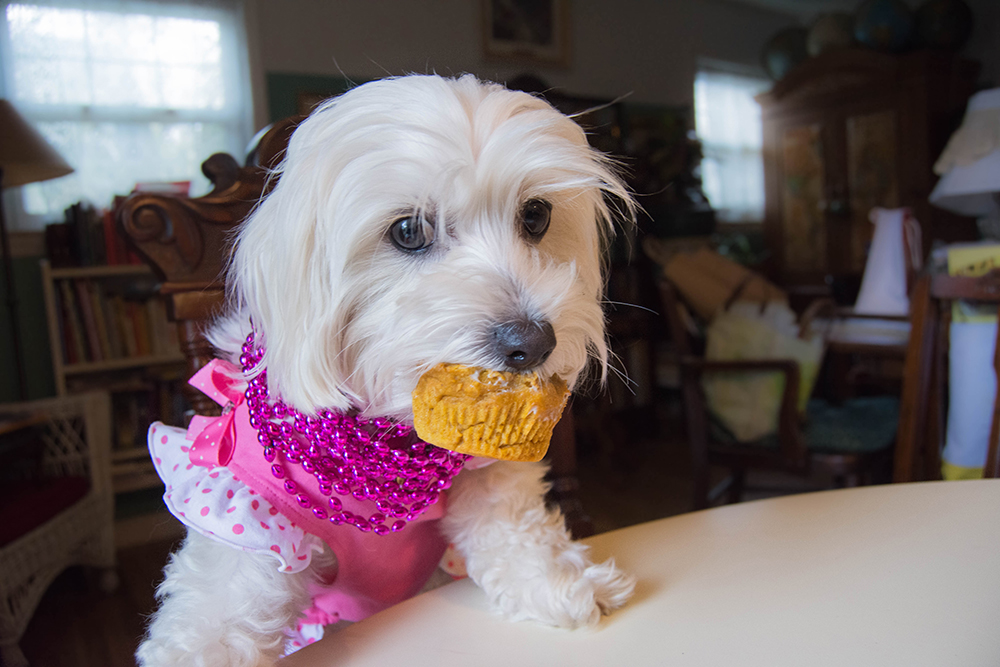 With the pupcake secure in her mouth, Daisy ran off to find a safe place to take her time eating it without the pack trying to grab it from her.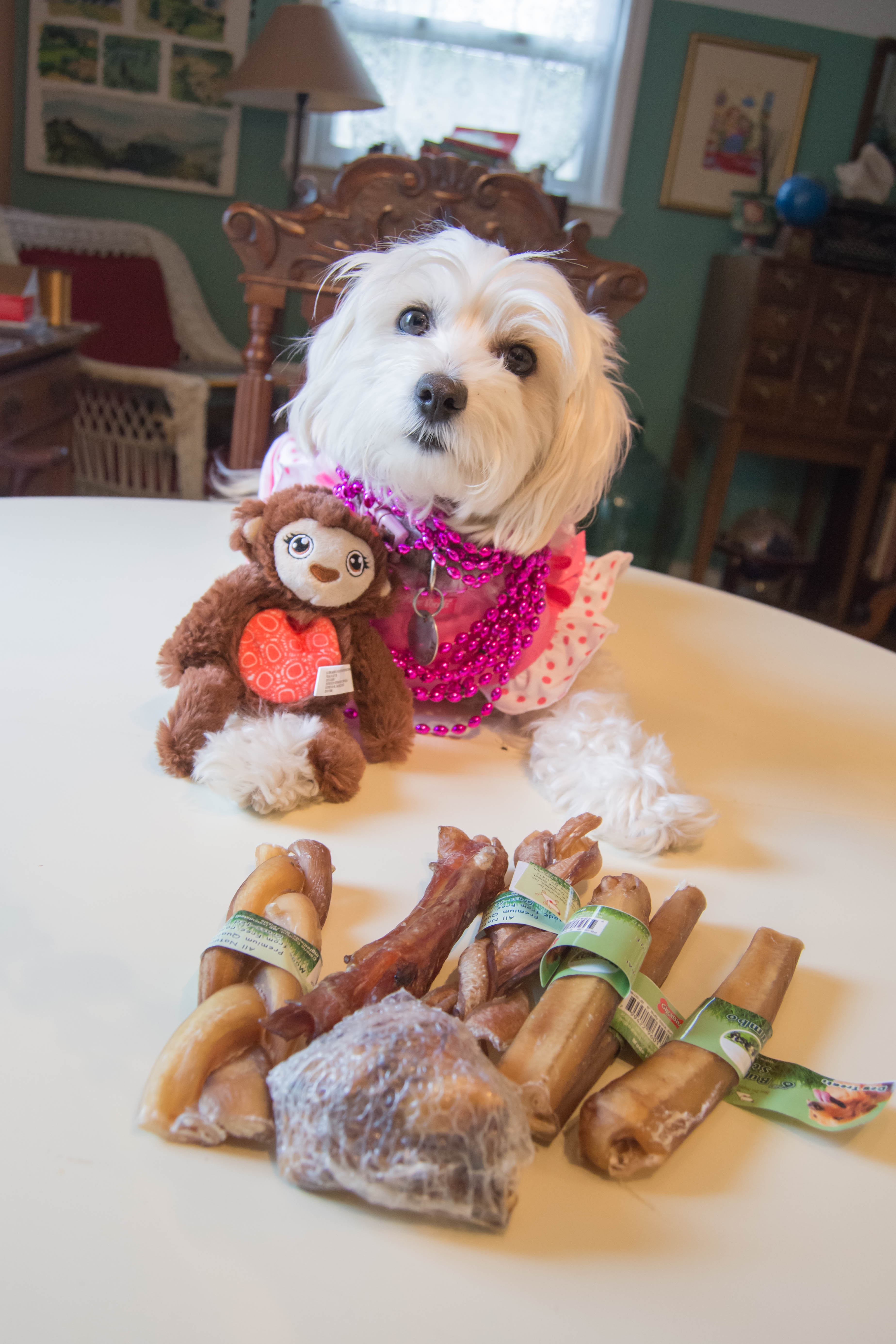 And a birthday isn't complete without presents! She got a little monkey (because her nickname is monkey) and a variety of different chews to enjoy.