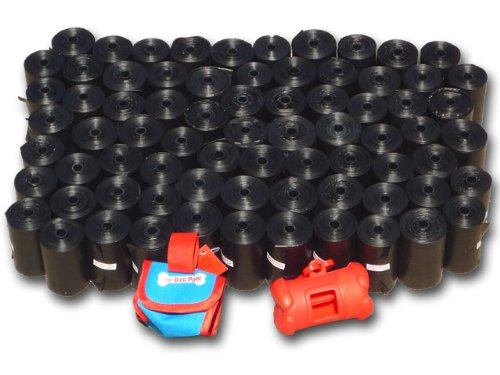 Have you ever left home with your dogs and forgot a bag to pick up your dogs poop? Now you will never leave unprepared again. Amazon is offering 1470 black un-scented dog waste bags with two dispensers for only $30.99 with free shipping.
Usually it is $40.99 which means you save 38%! If you know Amazon you know their deals don't last long so jump on these bags before they are all gone.
More info about the product:
Includes 74 Rolls with 20 Bags Each
Un-scented bags. 9″ x 12.5″ Environmentally Friendly Bags
Will fit in most bag dispensers.
Includes Two Dispeners; Red or Blue Plastic Bone One and One Big Paw Branded Cloth One
Durable bags make cleanup an ease, and sanitary.
Check out the deal
here
and start cleaning up after your dog with no worries of running out of bags today!