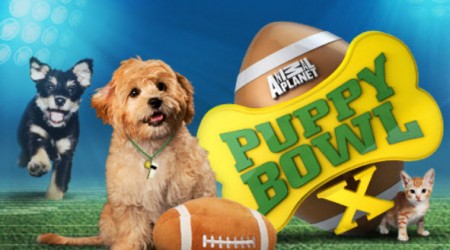 There will be a lot of tackling, ball stealing and cuteness this year at the Puppy Bowl. So, make sure you and your dogs have the best seats in the house to watch the puppy action! I hear this year will be better than any other year so make sure you bring popcorn!
Animal Planet announced the lineup of puppies that will be featured on the Puppy Bowl this year. Let me tell you, they are cuties! Don't forget if you are looking to adopt a puppy these puppies are all looking for their forever homes.. Now lets get to the puppies!
I have my favorites that I will be rooting for this Puppy Bowl. Do you?
Puppy Bowl X will start February 2nd at 3pm. But don't worry if you have Super Bowl plans they will be re-running the puppy bowl all evening long.