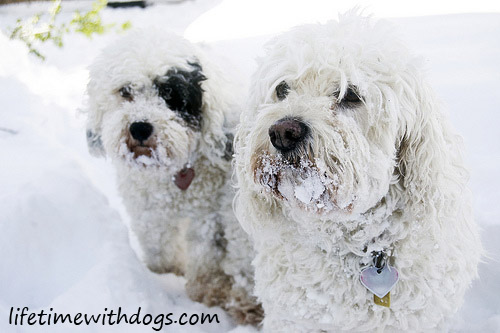 It was such a thrill when we got a blizzard here a few days ago. I cant tell you how long I have been waiting for a decent amount of snow to fall this winter. As the snow stopped I knew I had to take the dogs out to get some winter photos of them.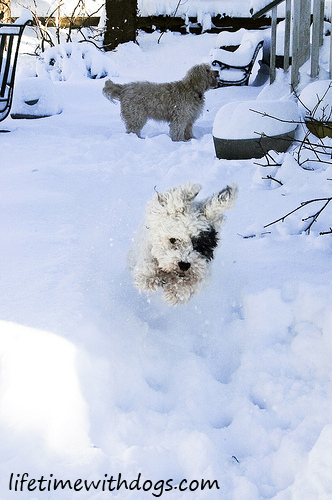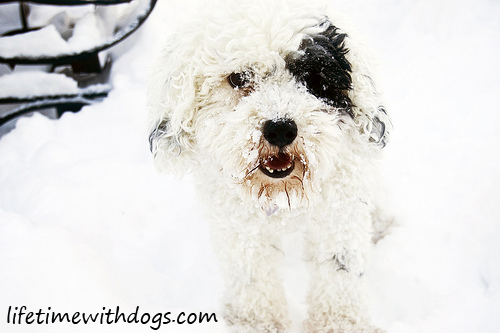 Oh sweet Oliver. I tell you. He is such a joy when it snows. He gets so excited to romp around in it and play. If there is not already a path in the snow he will run and create one. Oliver always comes in covered in snow with those snow balls stuck to his curly hair.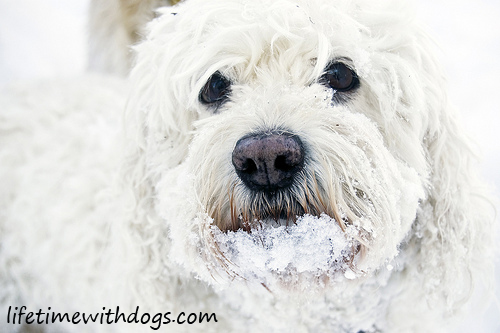 Princess isn't scared of snow either. She may not romp around as much in it but snow doesn't stop her from exploring outdoors. With her nose always sniffing around she always gets these snow beards. Its her winter fashion that she styles every year.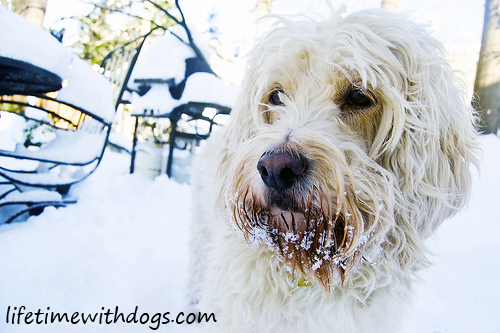 Lady on the other hand has no interest in snow, She prefers being inside away from the cold wet snow that covers the ground. Lady likes to eat the snow sometimes and follow the path Oliver and Princess make. She likes solid dry ground and luxury. What can I say, she is a Lady!